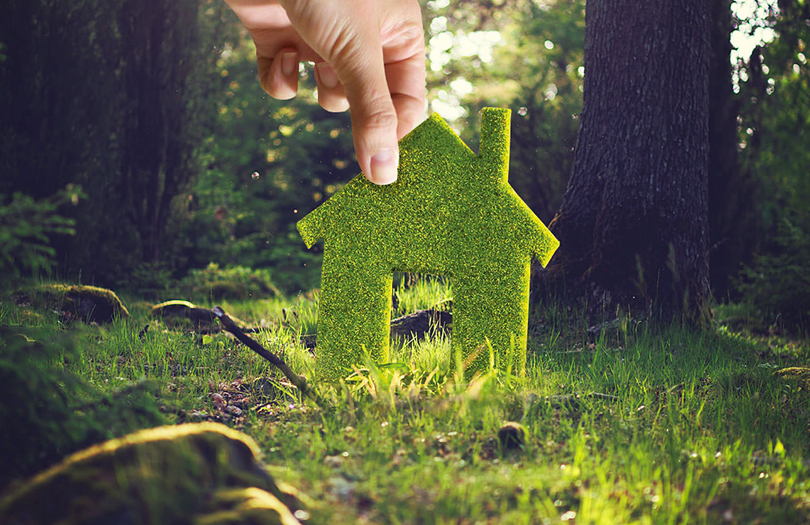 Sustainable construction materials
In present day sustainable construction in the Dominican Republic has passed from being an election or preference to being almost imperative to the development of a project. Although it's still true that there are no established laws that regulate the sustainable construction material and the norms for theses, but more and more companies are adopting this mentaliy and awareness to the environment. But...
What are the sustainable construction materials?
By sustainable construction materials, we mean all the durable construction materials that require little to no maintenance and that can be reused, recycled or recovered.
The selection of the construction materials that respects the environments is an essential step for sustainable construction in the Dominican Republic. There are five basic pointers that serve to measure the impact of the construction materials in the environment, and as such the sustainability of the project:
Use of natural resources

Energy consumption

Impact in the ecosystems

Emissions

Residual behavior
Advantages of the sustainable construction materials
The use of sustainable construction materials in the Dominican Republic brings all kinds of advantages to the environment and the project. Between them, there are these ones:
They have less environmental impact than the conventional construction materials

They generate less residue, so they're more efficient

Less energy consumption in they're installation

Less consumption of resources in the long haul

Long-term cost reduction
Disadvantages of the sustainable construction materials
The use of sustainable construction material has its weak points. Some of the main disadvantages of the sustainable construction materials are:
In the short-term, they require a bigger budget that the conventional construction materials

They require specialized construction and design methods

They compete with other better isolated and resistant materials
Frequently used sustainable materials
In spite of this being a subject in the construction sector in the Dominican Republic that seems to have emerged a little while ago, a lot of measures that foment the sustainable construction are being implemented today. It's just a matter of refining the processes. The sustainable materials that are most used today, are:
WoodAs long as this is processed and obtained sustainably. It's one of the more preferred sustainable materials because of its economy and versatility, Certified wood is the less enviromentally damaging construction material.
Materiales para aislamiento. Son totalmente reciclables, como el ejemplo de la celulosa, la cual puede producirse a través de periódico o papel desechado. No generar residuos y son eficientes para regular temperaturas.
Pinturas y tratamientos para madera. Para ser sostenibles estos deben ser naturales sin disolventes ni otros productos químicos que perjudiquen la capa de ozono.
Pétreos. Tienen un impacto notorio en la etapa de extracción del material, pero compensan por su larga duración.
Plásticos. Tienen un alto consumo de energía en su etapa de elaboración pero compensan por su ligereza, resistencia y versatilidad.
Metales. Altas emisiones contaminantes y consumo de energía, pero pueden resistir cargas pesadas con una cantidad menor de material.