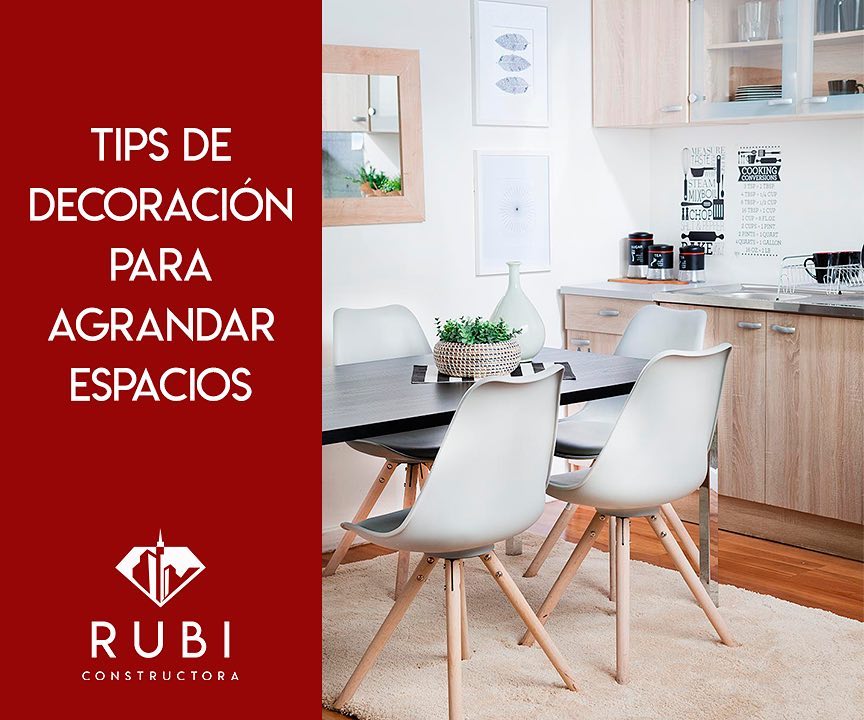 Space enlargement decoration tips
If your feel that your house seems small, try the next tips:
Espejos: Si colocamos un espejo grande en una pared con pocos elementos decorativos, le brindaremos más luminosidad y tamaño al espacio.

Colores: utiliza colores claros para las paredes, sobre todo en la zona del living-comedor.

Amoblamientos: Se recomiendan los muebles de color claro, ya que brindan más sensación de amplitud.

Cortinas y jarrones: Las cortinas que favorecen son las de tonalidades claras, lisas y de tela ligera. También ayuda colocar un jarrón alto para dar más sensación de espacio.

Decoración en general: Se recomienda utilizar pocos elementos decorativos, una casa abarrotada de objetos, muebles y souveniers luce más pequeña. Los colores cálidos además de dar sensación de amplitud suelen transmitir tranquilidad.